Commusoft and BASYS help clients streamline their businesses
Commusoft and BASYS users can complete and invoice jobs, simplify the payment experience, and offer a quick and easy way to pay for customers. It allows them to get paid faster and avoid double entries and late payments.
BASYS
Commusoft clients can accept payments directly from customers on site with our BASYS integration.
Partnership
Payment Gateways
Countries
How BASYS integrates with Commusoft
How Commusoft integrates with BASYS
Commusoft and BASYS
Clients can easily invoice jobs on-site, or from the office. BASYS is flexible, giving customers more ways to pay. This makes it easier to avoid late and non-payments. Customers can pay through an online portal, or businesses can accept payments from the office.
Don't wait to get paid

Accept payments in the field

Sync payments with Commusoft invoices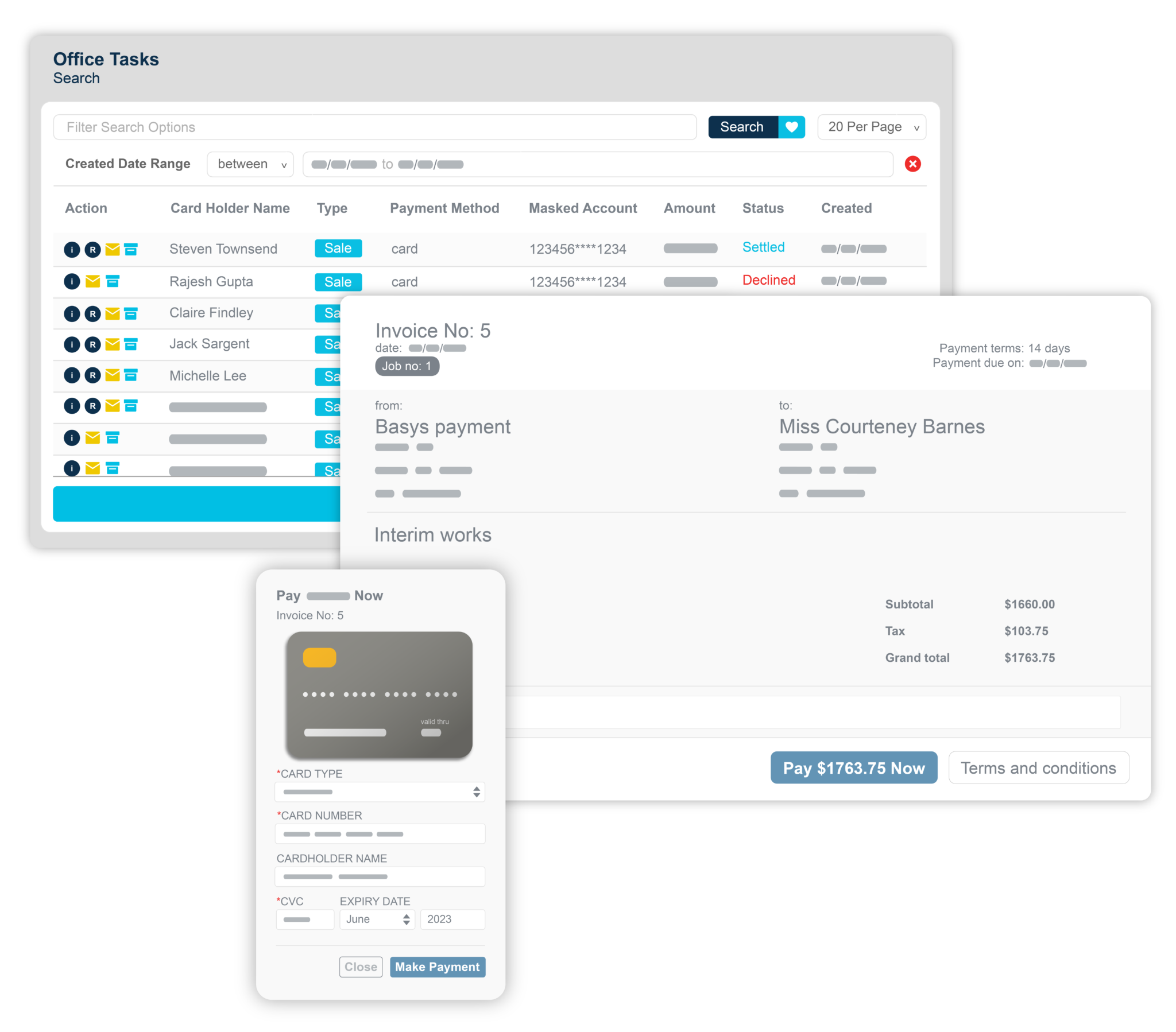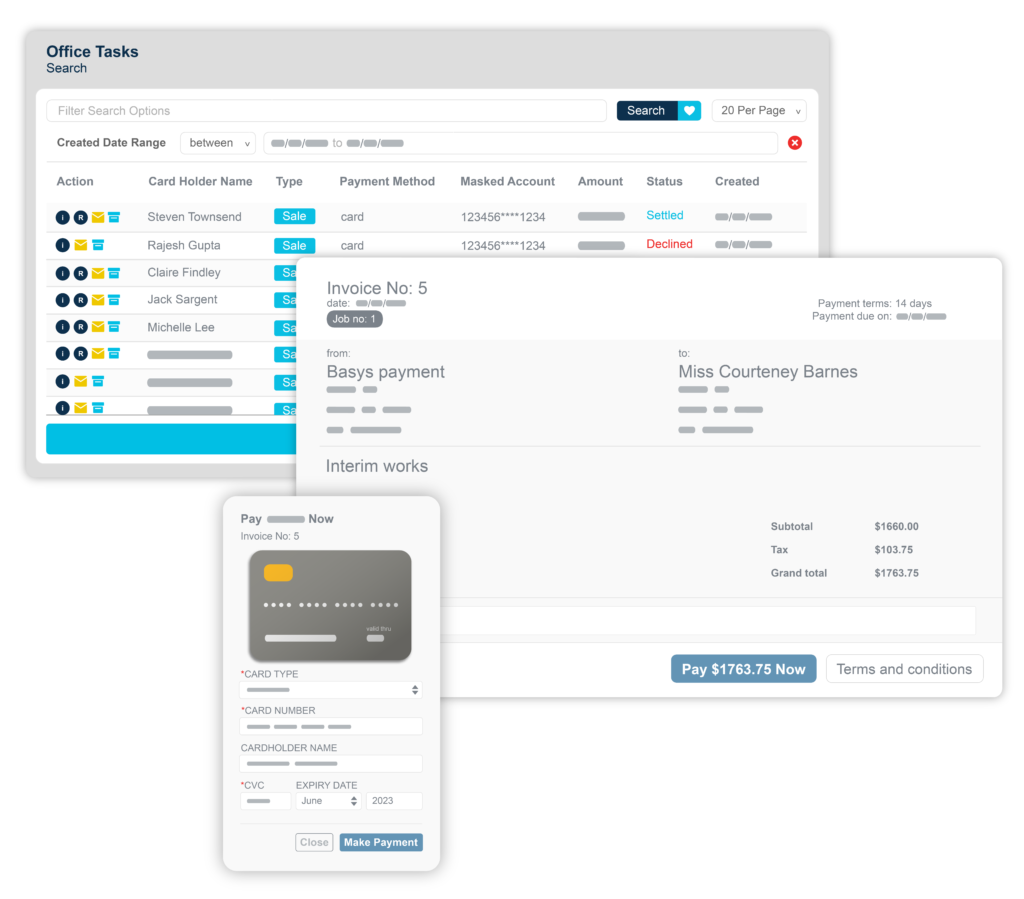 Ready to join Commusoft as a partner?
Commusoft offers a variety of integrations, from accounting and payment platforms to marketing solutions and communication tools.
Become a partner