Organise payments with Commusoft and SumUp
Mobile teams can invoice and accept payments from customers directly from the job site. Clients can choose SumUp as a payment method on the Commusoft mobile app which then initiate the SumUp app or another interface on your mobile device which connects to the card reader. They can process the card and automatically mark the invoice as paid in Commusoft.
SumUp
Clients can use SumUp's mobile point-of-sale system with Commusoft.
Partnership
Payment Gateways
Countries
How SumUp integrates with Commusoft
How Commusoft integrates with SumUp
Clients get paid faster
Our clients can quickly process transactions while on the move. Our SumUp integrations gives clients more ways to pay, so they can avoid both late, and non-payments.
Accept payments in the field

Avoid late payments

Sync payments with invoices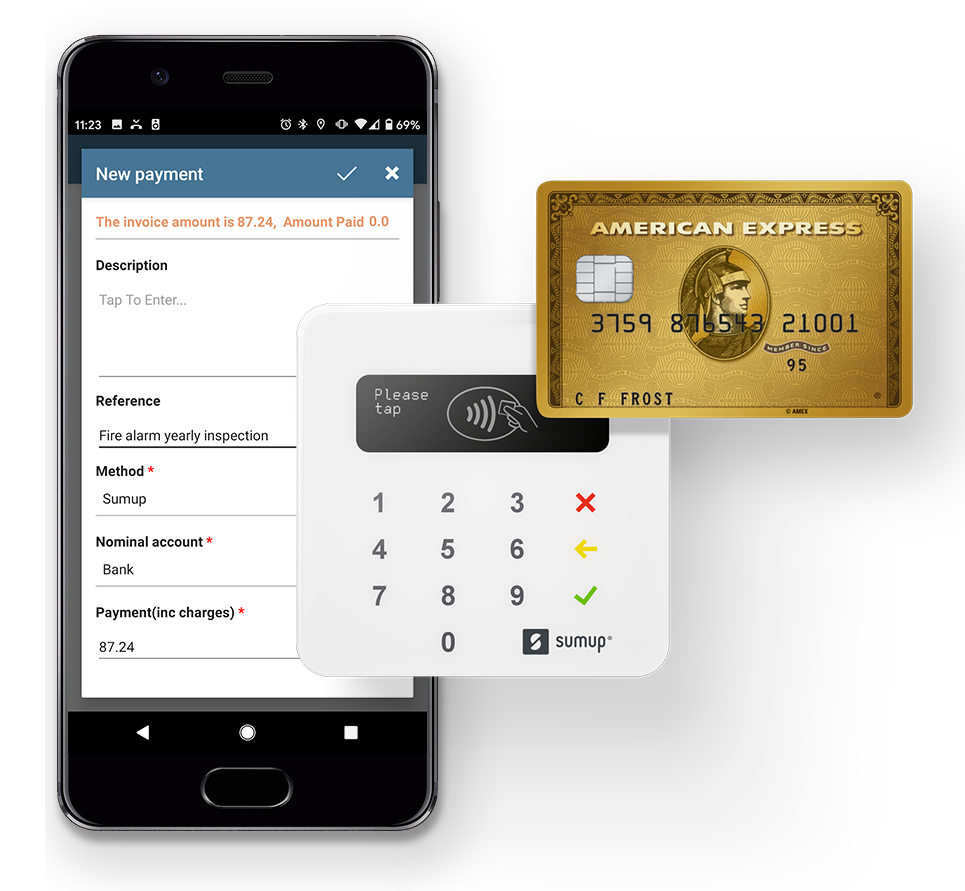 Looking to use this integration in your field service business?
Learn more here: UK website US website
Ready to join Commusoft as a partner?
Commusoft offers a variety of integrations, from accounting and payment platforms to marketing solutions and communication tools.
Become a partner